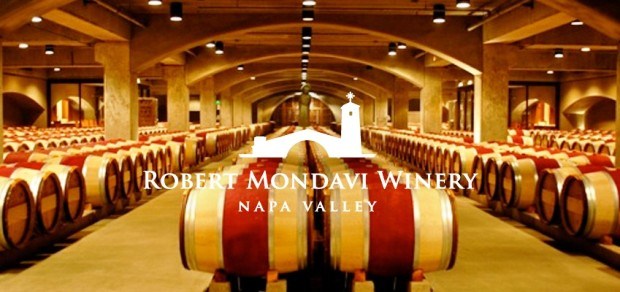 Robert Mondavi
Robert Mondavi established his namesake winery in 1966 with a vision to create Napa Valley wines that would stand in the company of the world's finest. He chose To Kalon Vineyard in the heart of the Napa Valley as the home for Robert Mondavi Winery. This first-growth vineyard, located in Oakville, California, is renowned for producing some of the finest Cabernet Sauvignon wines in the world, as well as for its Sauvignon Blanc grapes, from which Mr. Mondavi crafted his signature wine, Fumé Blanc.
Mr. Mondavi believed that wines should reflect their origins, that they are the product of the soil, the climate, and the careful stewardship of those precious resources. He also believed in combining the newest techniques and technology with time-honored winemaking traditions.
Our winemaking and vineyard teams are proud to carry on our founder's mandate to always strive higher, to pursue Robert Mondavi's goal of excellence with the same passion and innovative spirit, moving forward with programs that break barriers and open new frontiers.
The winery owns several of awards and metal for the quality wines that is producing. Some of the wines are the great Opus One, Fume Blanc Napa Valley and Cabernet Sauvignon Reserve Napa Valley.
Available in Cyprus
Robert Mondavi – Reserve Cabernet Sauvignon
Robert Mondavi – Napa Valley Cabernet Sauvignon
Robert Mondavi – Napa Valley Fume Blanc
Robert Mondavi – Napa Valley Pinot Noir
Robert Mondavi – Private Selection Zinfandel
Robert Mondavi – Private Selection Cabernet Sauvignon
Robert Mondavi – Private Selection Chardonnay
Robert Mondavi – Twin Oaks Chardonnay
Robert Mondavi – Twin Oaks Cabernet Sauvignon
Robert Mondavi – Twin Oaks Zinfandel