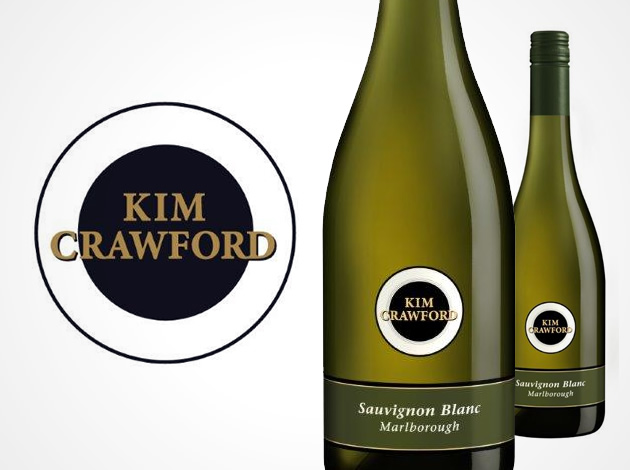 Kim Crawford
The roots of Kim Crawford Wines reach back to 1996 when Kim Crawford and his wife Erica fell in love with the idea of starting a winery. Determined to develop their passion into a reality, Kim and Erica ran the company from a spare room of their home in Central Auckland, New Zealand. Without owning grapevines or tanks, Kim and Erica produced their first 4,000 cases and thereby established Kim Crawford Wines. With incredible speed, Kim Crawford's powerful, aromatic wines began winning awards and gained a devoted, even fanatical, following. Only two years after launch, Kim Crawford Wines began exporting to the United States. Within four years, the company moved into a state-of- the-art winery in Marlborough and began looking at vineyards to purchase and cultivate.
Just six years after these humble beginnings, Kim Crawford Marlborough Sauvignon Blanc made the 2003 Wine Spectator's Top 100 List to roaring acclaim. It made the Top 100 list again in 2005 and then again in 2006 and 2008. And it was also in 2008 that Wine Spectator awarded our Marlborough Sauvignon Blanc with a prestigious ranking of 90+ points…for the seventh year in a row. Today we are the #1 New Zealand wine in the United States.
Our history and future is one defined by undoing the ordinary. While we share our wines throughout the world, we remember our roots with each and every award we win.
Kim Crawford – Small Parcels Marlborough Sauvignon
Kim Crawford – Pinot Cris
Kim Crawford – Pinot Noir
Kim Crawford – Sauvignon Blanc
Kim Crawford – Merlot