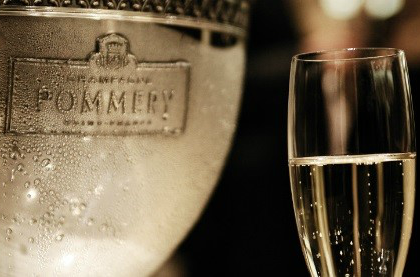 POMMERY
Madame Pommery, the amazing woman who invented modern champagne, 150 years ago. She is the one we have to thank today for the "brut" category, which today is the most popular champagne style. Today, the Pommery estate measures 50 hectares, which is the equivalent of the Louvre, the Tuileries, and the Place de la Concorde combined. Built on an H-shaped
open plan, the buildings were arranged contrary to Champagne's architectural tradition, according to which houses should face inward onto themselves, like 18th- century French mansions. There was however a concrete reason for the open plan:
it made future expansion easier. It is also characteristic of a certain philosophy of breaking down barriers, inviting people in, opening up to the outside world, and opening up the world. Champagne is a unique region, a unique wine, the oldest AOC in France and is only produced in the specific area delimited by law on 22 July 1927. Out of the 34,000 hectares making up our vineyards in Champagne, Pommery has contracts on almost 2,000 hectares and wholly owns and cultivates 255 hectares using sustainable wine growing methods.
Sustainable wine growing is a collective approach operated in Champagne since 2001. It was introduced following a standard written by the 'Sustainable wine growing in Champagne' inter-professional group and vineyard self-diagnostic. Major environmental protection efforts were undertaken, in several areas, such as soil work, vine management, waste management, vine protection products, etc.
Available in Cyprus
Pommery – Cuvee Louise
Pommery – Brut Royal
Pommery – Grant Cru
Pommery – Rose
Pommery – Blue Sky
Pommery – Charles Lafitte