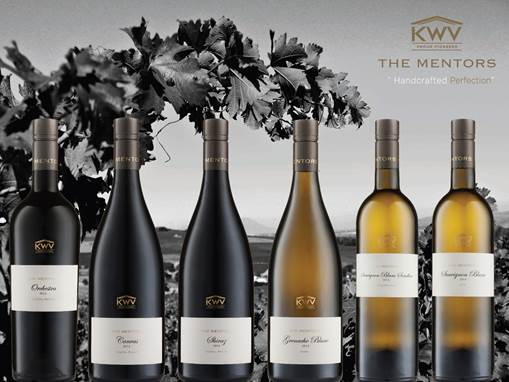 KWV
From its earliest roots in 1918 as a small co-operative of growers – Proud Pioneers with the vision to improve wine industry standards and quality in South Africa – KWV has grown into a global producer of over 100 products.
KWV wines and grapes are sourced from the most sought-after viticultural regions of South Africa and grown from the world's oldest earth. Their cellars, one of the largest complexes in the world and featuring the world-famous Cathedral Cellar, have produced an award-winning range of products. Their brands have a solid foundation in tradition, while innovating with contemporary tastes. Over the decades they have earned KWV a loyal following of discerning consumers both locally and abroad.
KWVs commitment to quality in all aspects of their business has earned them ultiple local and international accolades, with their brands having collectively earned over 300 awards in the past year alone. KWV is present in over 100 markets globally, with key focus markets including Scandinavia, Germany, the Americas, Japan, and South Africa.
Available in Cyprus
Perold Tributh
KWV Mentors Orchestra
KWV Mentors Shiraz
KWV Mentors Canvas
Laborie Jean Taillefert
Cathedral Cellar Chenin Blanc
Cathedral Cellar Cabernet Sauvignon
Cathedral Cellar Merlot
Cathedral Cellar Triptych
Cathedral Cellar Pinotage
Roodeberg
KWV Cabernet Sauvignon
KWV Pinotage
KWV Shiraz
KWV Merlot
KWV Chardonnay
KWV Chenin Blanc
KWV Sauvignon Blanc