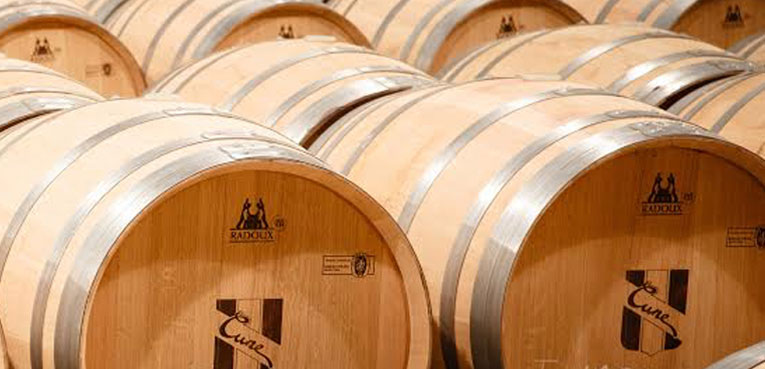 CVNE
CVNE, 130 years old and still going strong CVNE (short for the tongue twisting 'Compañía Vinícola del Norte de España') was founded in1879 by two brothers from Bilbao, Raimundo and Eusebio Real de Asúa and is now run by the fifth generation of the founding family. CVNE is one of a number of wineries founded in the mid- and late 19th century.
Counting with 3 wineries in the Rioja DOCa region (the CVNE winery itself, Viña Real, and Contino), it one of the biggest wine producer of the region.
Because it is a historic winery of Rioja, and because of its sheer size, the group is also one of the very most famous of Spain.
The quality of the wines has also contributed to the producer's fame. Most notably thanks to the tittle of #1 wine in Wine Spectator's magazine Top 100 claimed by 2004 Imperial Gran Reserva in 2013.
With its logo bearing the colors of the Spanish flag, the group is a proud ambassador of Spanish wines on all international markets.
Available in Cyprus:
Imperial – Grand Reserva Rioja
Cune – Imperial Reserve
Cune – Reserva Rioja
Cune – Real Crianza Rioja
Vina Real – Crianza