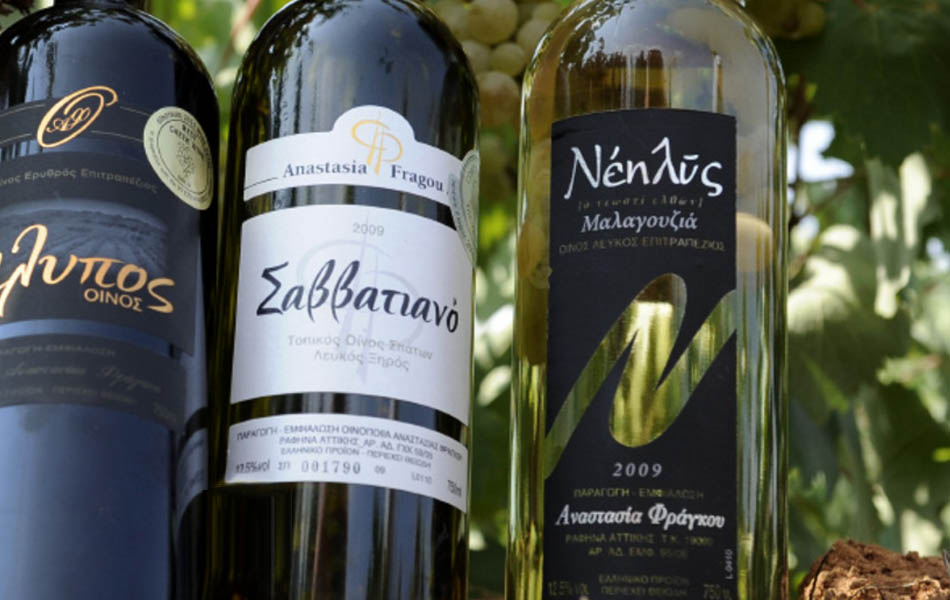 Anastasia Fragou
Anastasia Fragou's Winery was founded in 1986 in Mesogaia, the most important wine-producing area of Attica, where the versatility of "Savvatiano" plays the most significant role. This is where the love for wine and the passion for creation combine with tradition to transform a traditional grape mill into an ultra-modern vinification unit.
Anastasia Fragou's Winery cultivates ten grape varieties, in vineyards situated at the most beneficial for this kind of cultivation. It is a land encircled by the sea, and it is the water that moderates the extreme climate changes.
At the same time, it is also the sea that embraces this blessed land sending the life-giving winds to the vines.
Available in Cyprus:
Fragou – Alypos
Fragou – Neilis Malagouzia
Fragou – Rose Agiorgitiko
Fragou -Savatiano
Fragou – Heart
Fragou – Soul
Fragou – Body